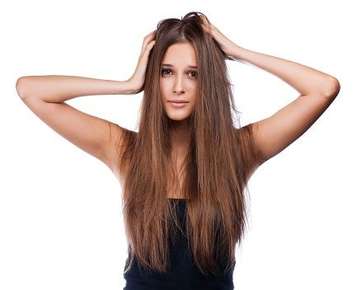 The cold winter air can zap the moisture from your strands and leave your hair feeling dry and unhealthy. Here are five tips you can use to protect your hair from cold damage this winter:
1. Wear a hat to protect your hair from cold temperatures.
Wearing a hat or beanie while you are outside is a great way to protect your hair from the elements. To minimize damage from the hat and to avoid the dreaded hat hair look, try wrapping your hair in a silk scarf before you put your hat on.
2. Minimize hair washing during the winter.
Keep hair washing to a minimum in the colder months. Shampooing only two or three times a week can help prevent your hair from drying out. When you do wash your hair, make sure that it is dry before you leave the house as cold air can damage wet strands.
3. Apply natural oils before shampooing.
Protect your hair from drying out during the cold winter months by applying natural oils, such as olive oil, to your strands before shampooing. The oils act as a conditioning treatment that helps retain moisture long after you rinse.
4. Use a deep conditioning treatment once a week.
The cold winter air mixed with the heat in your home or heat from styling tools can cause your strands to lose moisture. Replenish this moisture by using a deep conditioning treatment.
5. Keep your hair healthy with regular trims.
Maintaining healthy hair is one of the best ways to prevent hair damage from the cold. Make sure that you get regular trims, especially after the cold temperatures begin to pass and Spring arrives.
Has the cold weather left your hair a bit limp? The hair care experts at our salon are ready to help you restore volume and shine. Contact us today to make an appointment.